Multiple University student newspapers are responding to the pair of open letters written to The New York Times concerning its damaging and biased coverage of transgender people. The Pitt News at the University of Pittsburgh was first out of the gate with a piece on February 16, titled, "The New York Times' coverage of transgender people is biased."
"The New York Times' associate managing editor Philip B. Corbett received an open letter from more than 200 contributors criticizing the coverage of transgender people as well as the lack of trans writers at the Times," the Editorial Board writes. "….This letter is completely justified. Transgender people deserve the care and respect of journalists just as everyone else does. In a world where trans women are murdered for simply existing and lawmakers are trying to block gender-affirming care, stoking the fire of hatred by publishing pieces that dehumanize trans people is completely unacceptable.
"Despite the criticism, The New York Times doubled down, stating that their articles were ​​written 'deeply and empathetically.' Following this attempted justification, a day after the letter was sent, the Times featured an opinion column defending J.K. Rowling despite her many transphobic comments. If The New York Times took the letter seriously, they would not keep giving a voice to transphobic people while not renewing the contracts with their transgender opinion columnists such as Jennifer Finney Boylan. Transgender people need to have journalistic coverage that actually explains the news rather than giving a voice to those who actively push hate."
The Pitt News Editorial Board argues that the letter to the New York Times editor criticizing their coverage of transgender people is justified.https://t.co/W4myzQvJav

— The Pitt News (@ThePittNews) February 17, 2023
The Independent Florida Alligator at University of Florida published "New York Times wages unfair culture war on transgender community" on February 20. The piece signed by the Editorial Board describes "a shift in values from older generations of journalists to now. Rather than spending time debating the existence of groups of people or the validity of their identities, we'd much rather see coverage that accepts them as truth." The Alligator notes its own coverage priorities as well: "Within the past few months, we have been committed to bringing attention to issues such as the gender-affirming care audit demanded by [Florida Governor Ron] DeSantis' office, a Florida ban on gender-affirming care for transgender youth and a case of discrimination against LGBTQ Micanopy residents. With every story, we aren't making attempts at advocacy. Rather, we're exposing the real impact of bigotry on our community. As active members of the Gainesville community, we have taken on the role to understand the outspoken issues within it."
The Alligator concludes, "Consistently, our peers and fellow residents have called upon us to stand up, despite the outcries surrounding these decisions. Here, we choose to be intentional when framing issues that concern the identities of minority groups. We have made it a priority to fairly cover issues affecting LGBTQ members of our community and remain committed to this mission. As journalists about to enter the professional workforce, we're hopeful that the brave decision to stand up to powerful, well-established newsroom editors will effect change within the NYT. Advocacy isn't our prerogative. Fair, honest coverage is.
EDITORIAL: "With every story, we aren't making attempts at advocacy. Rather, we're exposing the real impact of bigotry on our community."https://t.co/wGcQVNRH2t

— The Alligator (@TheAlligator) February 20, 2023
The State Press from Arizona State University published "Letter from the magazine editors: It's time for the University to divest from the New York Times" on February 21, claiming solidarity with the letters' signatories and then going further and calling for an end to "the University's institutional subscription to The New York Times immediately."
The piece, signed and co-signed by 37 editors and staff of The State Press and State Press Magazine, continues, "We believe now is an appropriate time for ASU—and other universities—to divest from The New York Times and encourage the paper to correct its editorial bias in regards to coverage of trans and gender-diverse individuals."
The editors of SPM are asking @ASU to drop its subscription to the Times following an open letter from Times contributors raising concerns about the publication's biased coverage of trans & gender nonconforming people & communities.

Read the letter here: https://t.co/QJLUew6HUv

— State Press Magazine (@statepressmag) February 21, 2023
The State Press also challenged the Times' public response writing, "There are members of this publication who are queer and navigate a political reality that is, in part, shaped by the rhetoric disseminated in the Times, which can seep into local journalism as well. We have family, friends and fellow State Press Magazine staff members who are trans and gender-diverse. We are highly concerned with the New York Times' coverage of LGBTQ+ people, sources and issues at a time of escalating homophobic and transphobic legislation and violence in the U.S. As student journalists, we take the editorial standard of minimizing harm—enshrined in the Society of Professional Journalists' code of ethics—extremely seriously. When The New York Times' coverage of trans individuals is used to justify discriminatory anti-LGBTQ+ legislation being enacted across the country, it is clear that the paper has failed to uphold this core ethical principle."
The Kenyon Collegian, serving Kenyon College in Ohio, published "Staff Editorial: New York Times must be accountable" on February 23: "The Collegian stands with the writers and organizations condemning The New York Times' reporting, and we encourage everyone to sign on to the [Times contributors] letter here." The Collegian letter, signed by the co-editors-in-chief and the executive editor, continues, "Journalism matters. Sourcing matters. Uncritically quoting so-called experts without revealing their positions and politics is not unbiased reporting and should not be treated as such. And this is not harmless: as the open letter makes clear, this coverage has been weaponized in efforts to restrict trans rights in the courts and in state houses. It's not only hateful and irresponsible to treat these viewpoints with equal weight—it's dangerous. At the bare minimum, the Times should heed the demands presented in the letter. Hire more trans contributors and editors, and cease the harmful reporting practices it has engaged in. At the Collegian, we are committed to honest reporting. Good reporting shows the whole story, announces any potential bias of sources and does not do harm to already marginalized communities. All news organizations should endeavor towards this standard."
The Indiana Daily Student, an independent, student-run newspaper published for the community of Indiana University in Bloomington, published "OPINION: Transphobia knows no borders" by Joey Sills, on February 24, citing Pamela Paul's Times opinion piece of February 16. "In Defense of J.K. Rowling." Paul's column, Sills writes, "ran just one day after the publication received two separate open letters condemning it for its anti-trans coverage. As the title suggests, Paul's column is simply a mouthpiece for Rowling's ideas and bears no worth being recounted here. But the fact the newspaper of record chose to publish a story from one of its top columnists defending one of the most currently prominent transphobes speaks volumes. Maybe the Onion was right in observing that it's "journalism's sacred duty to endanger the lives of as many trans people as possible." Sills followed up on March 1 with "OPINION: The myth of objective journalism," which reads in part, "The Times has gone so far down the rabbit hole of 'objectivity' that it has begun entertaining debates regarding human rights issues. But, is it truly objective to publish an article that seemingly argues for parents to have the final say in whether their child transitions at school? "
OPINION: The myth of objective journalismhttps://t.co/r0F5D6KwR8

— Indiana Daily Student (@idsnews) March 2, 2023
Harvard University's The Harvard Crimson published "Recording Anti-Trans Bias in the Paper of Record" on February 24, signed by the editorial board. It cites the letter sent by current and former contributors that listed examples of anti-trans bias and journalistic failure including the extended NYTimes Magazine article's use of the inflammatory term "Patient Zero"; Writes the massachusetts: "The same article also fails to disclose the affiliation of one key source as the president of an organization with self-professed 'concerns and objections with gender care today,' dismissing practices of identifying potential sources of bias that are foundational to the integrity of the journalism." The editorial urges: "To the many current New York Times contributors who once stood in our Crimson-tinted shoes, we urge our former fellow student journalists to consider again the practices that have always guided our work, from the halls of 14 Plympton Street all the way to your paper of record."
"By contributing to a debate surrounding transgender healthcare, by extension transgender rights and the existence of transgender people, The New York Times is creating more harm than good," writes Lexi Meola in The Elm, the student newspaper of Washington College, in a piece title, "New York Times needs to address ethical errors and transgender coverage following open letter" on March 1. The piece continues, "The New York Times has proven that it prioritizes the defense of an inflammatory figure over a conversation about their journalistic ethics. They have not properly responded nor taken responsibility. If the Times truly wishes to write 'important, deeply reported, and sensitively written' articles about transgender people, as stated in the internal memo, they will re-evaluate who they are giving a platform to and why."
On April 9, The Niner Times, UNC Charlotte's student-run news publication, published "Opinion: Legacy media's coverage of transgender people is disingenuous and irresponsible" by E. Alexander Zimmerman: "The New York Times' skepticism from historically transphobic pundits like Ross Douthat and Bari Weiss have given credence to not only anti-transgender lawmakers but have emboldened other well-established media institutions to follow suit… It bears true that transgender individuals are far more often the victims of violence rather than the perpetrators. By allowing people like Rowling, Weiss and Douthat to suggest otherwise under the guise of editorial impartiality, they continue to contribute to the culture of transphobia. This has led to open transphobic radicals like Matt Walsh and Michael Knowles to call for the eradication of transgender people entirely at mainstream venues like CPAC or Fox News."
And on April 14, The Scarlet & Black, the student newspaper of Grinnell College in Iowa, published "'I know that children will die because of this law:' anti-trans legislation threatens Iowa" by Zach Spindler-Krage, and cited the Iowa state legislature's proposed 29 anti-LGBTQ bills this legislative session. The piece reported on student group Prairie Fire's campaign to have the college unsubscribe from The New York Times: "According to [Jules Covitz `24], The New York Times' coverage of transgender individuals has been especially heinous and has allowed state legislatures to use New York Times articles to justify the criminalization of gender-affirming care. Prairie Fire's Instagram reads that, 'by cutting off Grinnell's student and faculty subscription to the Times, we take responsibility as well as deal a blow to the coffers of repugnant journalism.'"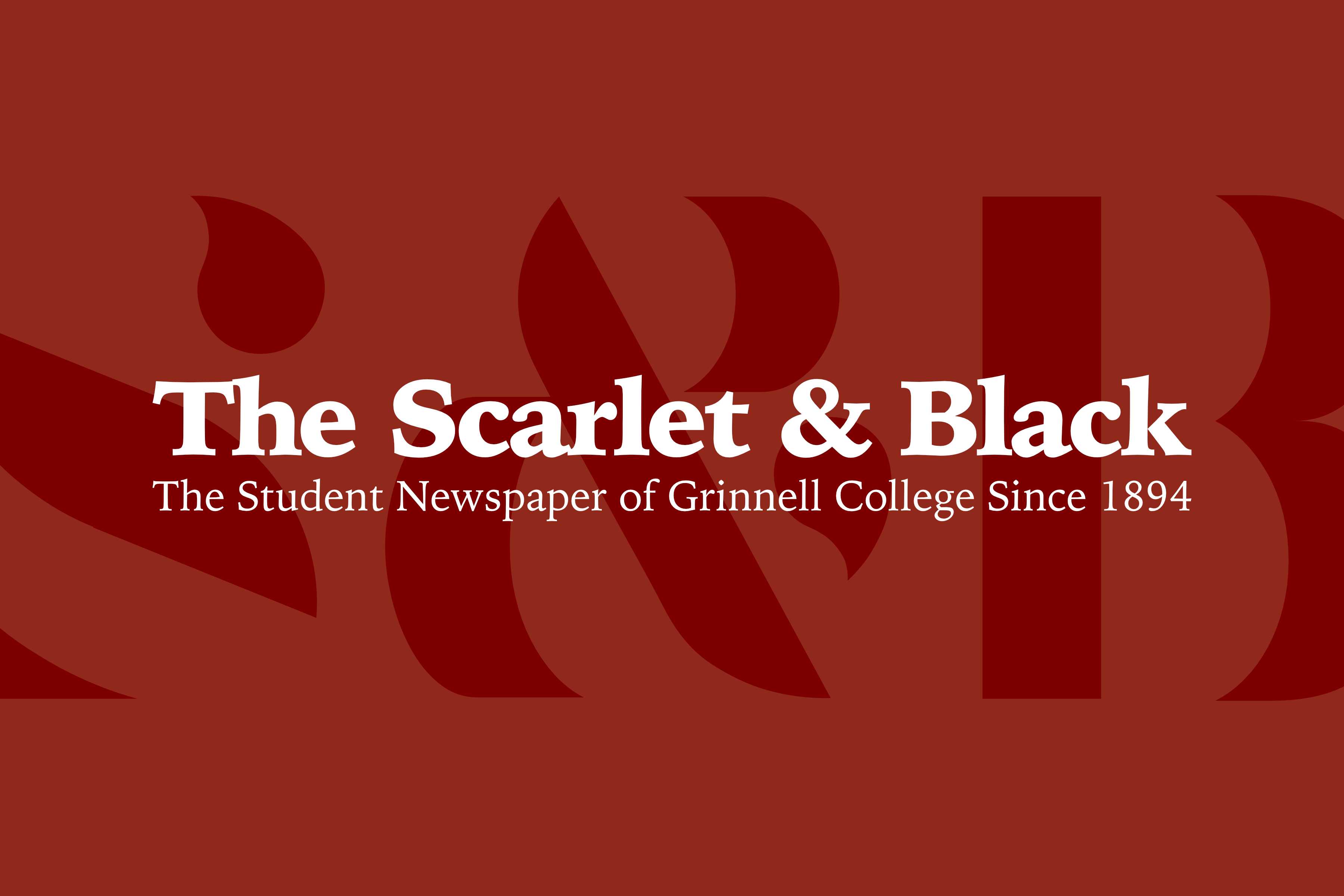 In July 2023, the Stony Book Press, the culture and events magazine at Stony Brook University in New York, cited The Times' anti-trans content: "Transphobic views are not only being expressed in The Times' opinions columns; bigotry is present in their news coverage as well. Four examples are identified in the contributors' letter, and three of those articles are in the news section: "The Battle Over Gender Therapy," "When Students Change Gender Identity, and Parents Don't Know" and "Doctors Debate Whether Trans Teens Need Therapy Before Hormones." These articles repeatedly cite insidious sources, including parent groups backed by an anti-trans legal group (the "Alliance Defending Freedom") and promoters of pseudoscience, such as Grace Lidinksy⁠-⁠Smith, the president of Gender Care Consumer Advocacy Network. The publication also entertains transphobic views on issues the transgender community faces… Giving validity to viewpoints rooted in bigotry is not unbiased reporting — it actually introduces bias to the article by allowing people to justify hate without challenge. This being done in news articles is especially insidious, as it presents opinions as facts."
In response to the record-high number of anti-LGBTQ bills introduced in legislatures across the country, GLAAD recently published the GLAAD Media Guide: State Legislation About LGBTQ People, including facts, context, and resources to journalists in pursuit of fair and accurate reporting, particularly on legislation that is proposed without evidence and against the expertise of medical, educational, and human rights professionals that would have negative effects on the dignity, equality, and physical wellbeing of LGBTQ people.
These student outlets are engaging in best practices by including the voices of the community being covered, including transgender and nonbinary people on staff, elevating facts, including context about anti-LGBTQ sources, and recognizing the humanity and existence of trans people in their communities.
About GLAAD: GLAAD rewrites the script for LGBTQ acceptance. As a dynamic media force, GLAAD tackles tough issues to shape the narrative and provoke dialogue that leads to cultural change. GLAAD protects all that has been accomplished and creates a world where everyone can live the life they love.